Browse and buy a gift
The perfect gift is a collection of 3-6 items that the recipient will enjoy and use.
Spend $70 and get free shipping!
Kindle Wick
Freshly Baked: this candle is gingerbread scented and has a burn time of ~10 hours.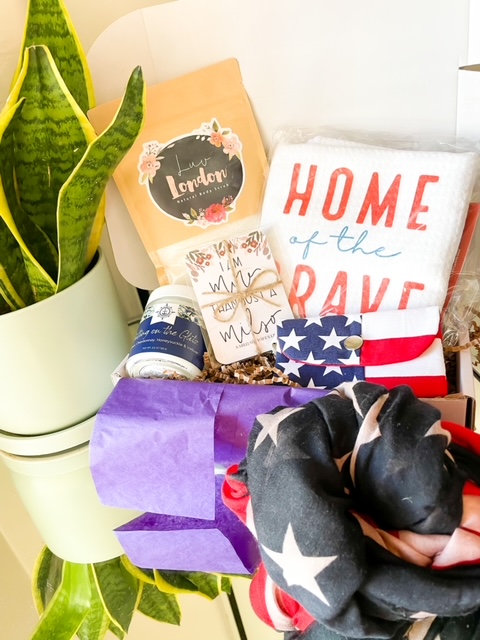 New MilSO Box
Gift a new MilSO a box designed for the beginning of military life.
Heritage Candle
Peppermint mocha has never been more delicious than with this candle! 
Linden Tree Soap
This cute, full-size bar of soap has black and white stripes (or is it white with black stripes??) and a red heart accent in the middle.